Welcome to Vale of Belvoir CAMRA
Welcome to Vale of Belvoir CAMRA online.
This page is run by several branch committee members for the benefit of the branch, the Campaign, and its members.
We're one of the smallest branches in the country, bordered by Nottingham to the west and Grantham to the east, Newark to the north and Melton Mowbray to south, in the East Midlands CAMRA region.
In 2019 the branch was a finalist in CAMRA's national Branch Website of the Year competition.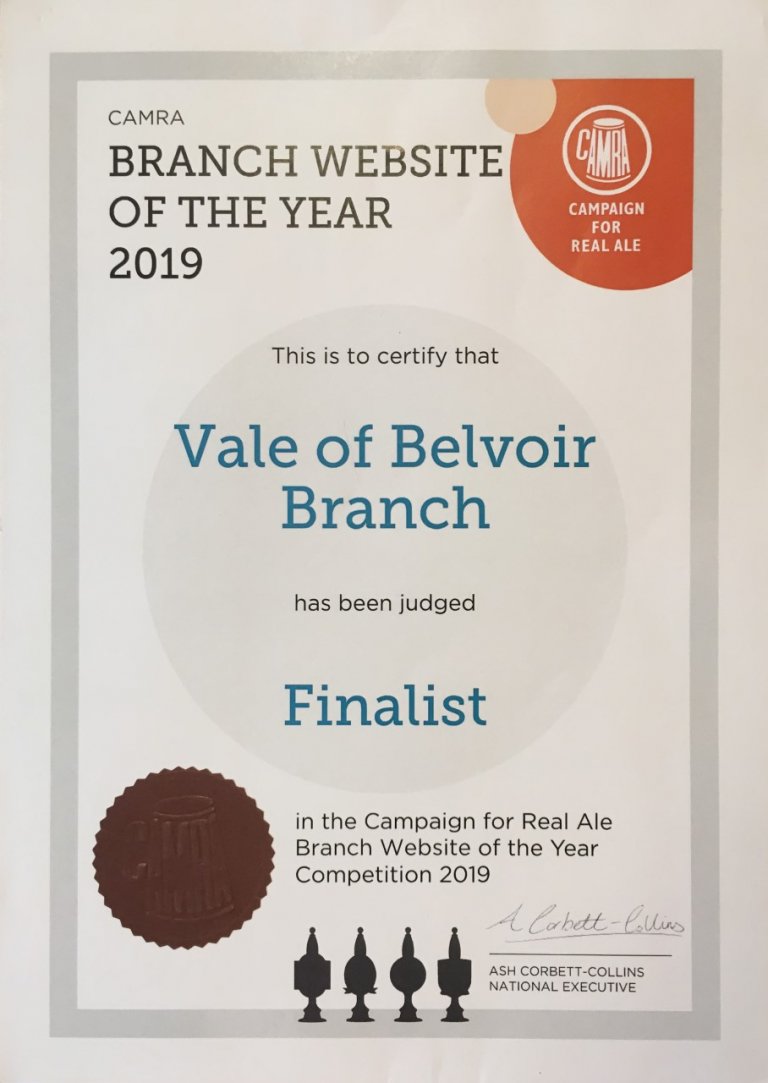 .
For more current news, visit our Facebook page. Click Like and Follow to ensure you stay update, and help us to reach more people.